Muscle Pain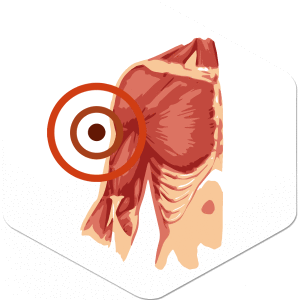 Muscle aches are also known as muscle pain, myalgia, or simply pain in the muscles. Muscle aches are extremely common. Almost everybody has likely experienced discomfort in his or her muscles at some point.Because almost every part of the body has muscle tissue, this type of pain can be felt practically anywhere. According to the Interventional Pain Associates, it usually affects a small number of muscles at a time, although myalgia throughout the body is possible
Muscle Pain Definition:

Almost everyone has sore, aching muscles now and then. Muscle pain (myalgia) can range from mild to excruciating. Though it often goes away in a few days, sometimes muscle pain can linger for months. Muscle pain can develop almost anywhere in your body, including your neck, back, legs and even your hands.
What Are the Most Common Causes of Muscle Aches?
Often, people who experience muscle aches can easily pinpoint the cause. This is because most instances of myalgia result from too much stress, tension, or physical activity. Some common causes include:
muscle tension in one or more areas of the body
overusing the muscle during physical activity
injuring the muscle while engaging in physically demanding work or exercise (muscle sprains and strains are both injuries that can cause muscle aches and pain)
Are you experiencing Muscle Pain? Get your pain under control today. Call: (512) 588-2722 and talk to our pain specialist.